Serving the best quality tea to the market since 1984
Choke Chamroen Tea Co.,Ltd. is located in Doi Maesalong, Chiangrai province in the northern part of Thailand. Doi Maesalong locates up at 1,350 metres above sea level, a perfect altitude for growing tea plants to produce the best quality of Oolong tea. On a scenic and evergreen hill, various types of Oolong cultivar are planted such as Jinxuan Oolong, Softstem Oolong, Chingching Oolong, Four season Oolong, Green Jade Oolong etc. in up to 390 acres tea farm.
For over 30 years of experience in the tea industry, we never stop learning and developing our tea products to meet the highest quality standard, thus to provide our customers with the best tea from us.
We emphasize in every detail and process of tea production. Starting from choosing the land to grow, using water from natural water sources, using non-chemical fertiliser , and plucking by hands to harvest the tea leaf, thus to achieve the best quality of organic Oolong tea to deliver to our customer under the brand "Emerald Thai Tea".
In each year, more than 10 tons of our high quality teas are exported to USA, Europe, Taiwan and China. The company's factory annual production capacity is more than 30 tons.
100% Organic
Certified by USDA and EU Organic by Onecert
High Quality
Only select 1 tip and 2 top leaf by hand plucking
Honour
4 Gold awards winning in world tea competition by WTU( World Tea Union)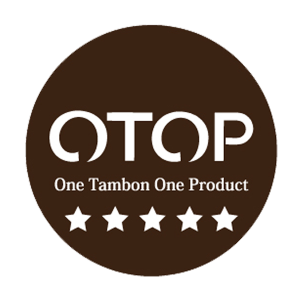 Our Awards
In the year of 2014, we attended the International Tea Appraisal 10th in Prague, Czech Republic which organized by the World Tea Union (WTU) and won the "Gold Awards" for all types of the tea we have sent.