EMERALD THAI TEA
The fragrance travels a thousand miles. The flavour lingers in one cup.
Our Bestsellers
Emerald Thai Tea
Bestsellers
Soft stem Oolong Tea (no.17)
Semi-fermented Soft stem Oolong tea, Strong texture with dazling gold color tea soup, has rich flowery fragrance. Its medium taste gives you a mellow long lasting aftertaste.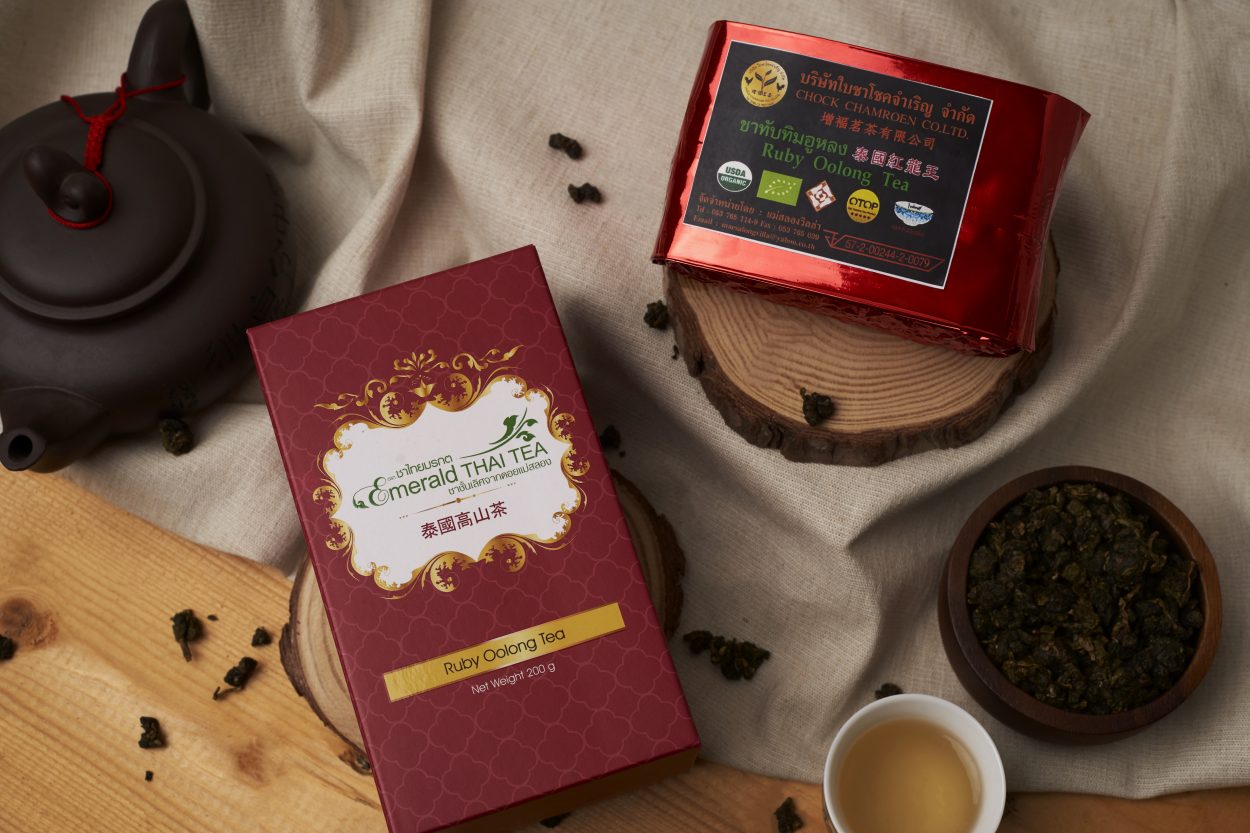 Ruby Oolong Tea
Fully-fermented Oolong tea, the tea soup has a ruby-like red color, enchanting fruity like scent. its taste is rich but mellow which gives you a sweetish long lasting aftertaste.
100% Organic
Certified by USDA and EU Organic by Onecert
High Quality
Only select 1 tip and 2 top leaf by hand plucking
Honour
4 Gold awards winning in world tea competition by WTU( World Tea Union)
Mr. Jamroen & Mrs. Aurasar
Founders of Chokechamroen Tea Co.,Ltd
Serving Specialty Tea Since 1984
Serving the best quality with original taste of Oolong tea is our first priority.
Jamroen Cheewinchalermchot
Founder
Take a Tour
We organize group & individual tours of our farm.
If you'd like to make a booking, please send us a message.
If you need any further information please contact us